My name is Meenakshi Trivedi (Pregnancy Yoga Expert). This website is a small initiative to cater the female audience by using proper platform. Whenever any couple thinks of extending the family  first thing comes up is let's do some research on how other are dealing with this journey or atleast how they started it. So, here I'll make you aware of your body in your Fertility, Pregnancy or Postpregnancy stage by the help of "Yoga". My specialty is in Fertility, Pregnancy and Postpregnancy Yoga. I also conduct regular female yoga classes. I believe in making female community more stronger even when they are in their most crucial stage of their lives.
Usually when people think of "Yoga" first thought which comes in the mind is getting slim-trim flexible body through Asana or people think it's just sitting at one place by closing their eyes through Pranayama.  Though both the thinking is correct as we know Yoga is all about "Body-Mind-Soul" but having said this we still dint touch the soul as only body and mind part got covered. So, here I come my lovely ladies, Yoga can help you to get in Pregnancy,  to be in Pregnancy and even after the Pregnancy.  There are certain Asana and flow of sequence which can help you to make your pelvic muscles stronger and help you to make these journey of your life a cakewalk.
Looking forward to see you soon on your mat!
Benefits of doing Yoga during Fertility, Pregnancy and Postpregnancy
Makes you Active before and after the Pregnancy which has a lot of benefits in both the phases.
It calms down the mind and helps to stop the monkey mind from within. It also helps to build a positive vibe around
You can't avoid or ignore few people from your life but one thing  sure you can keep the remote control of your happiness with yourself by listening soothing music.
| | | |
| --- | --- | --- |
| Pregnancy Yoga | sessions: 12 | Rs 3330 |
| Postnatal  and Fertility Yoga: | sessions: 12 | Rs 2700 |
| Plans and prices: book a just for | Trial Class | Rs. 180 |
View our Customer feedback from their Momsprep .
Pragya Verma

City : Gurgaon

•Feedback for the session :

i) *How Prenatal Yoga helped: *

Besides gaining physical strength, I gained a lot of mental strength that got me through the most crucial time of the entire journey - labor. In my third trimester, i barely had any body pain as yoga and stretches really helped me. I was active till the last day

*ii) How was your Instructor: *

Meenakshi is very sweet and has a very positive vibe. I have enjoyed each and every session with her.

iii) Postnatal /recovery phase experience:

I had normal delivery and the breathing techniques really helped me get by. just in 30 days post delivery, many people commented that I didn't even look like I had delivered. I felt active and healthy. I look forward to joining Meenakshi's post natal sessions now as it has been 3 months
Akanksha Das

City : Noida

*i) How Prenatal Yoga helped: *

Joining prenatal yoga has been one of the best decisions of my life. Pregnancy can get really exhausting especially if you are in a nuclear setup. Yoga helped me stay calm, relaxed. That one hour session really instilled a sense of peace and confidence in me. Helped me accept the changes my body was going through beautifully. Also, my baby loved listening to the Gayatri mantra and stayed super active throughout the session.

*ii) How was your Instructor: *

Meenakshi has been a very strong support system for me. She has always been just a call away. In every session her positive affirmations really instilled confidence in me. Even though the sessions were online, she used to keep a close watch on everybody. She has always encouraged and motivated me and I am very grateful I found her.

*iii) Postnatal/ recovery phase experience: *

I had an emergency C section and my recovery was pretty smooth. Those 100 squats in the last few weeks really strengthened my body and helped in faster recovery.

The effects of yoga which I see in my daughter

As a new born she used to become calm listening to Gayatri mantra and all bhajans. Still loves listening to them
Since the time she began rolling over i catch her doing some or the other yoga pose
Sujitha

Country : Singapore

•Feedback for the session :

*i) How Prenatal Yoga helped: *

Your sessions did wonders to me on my physical health as well as mental well being. Many of your mudras and poses which you explained helped me a lot .
the camel pose which you explained helped me a lot .

*ii) How was your Instructor: *

My best instructor ..more like a friend to me.. you have made it so easy for your students .. there's no barrier between you and your student..my go-to person during stress times.. especially during my prenatal and PPD time your WhatsApp msgs and instructions helped me a lot. MY ENERGY BOOSTER

*iii) Postnatal / Recovery phase experience: *

yoga helped me a lot in the recovery phase.i was able to balance between my kids using the breathing techniques . since I joined prenatal early with you my body was flexi enough to join back early in postnatal. Postnatal yoga sessions are like a therapy to my mental state .that's only because of my darling instructor Meenakshi
Bimala

City : Johannesburg

• Feedback for the session :

*i) How Prenatal Yoga helped: *

Prenatal yoga kept my body and mind fresh and relaxed. After every yoga session it made me feel so energized that I often forgot I was pregnant. The classes were so relaxing and calming. I found that the breathing exercises also helped me in keeping calm and in control of any worries or anxieties which I needed at that time to keep up with work pressure and daily life.

ii) How was your Instructor:

Meenakshi is a compassionate and intuitive person. She is truly grounded and gifted in what she does. Her gentle and warm approach made our sessions together feel easy and casual. She gave me lots of tips and information which I really needed as it was my first pregnancy. Even though it was online, she took care of every little alignment and corrected it. She talked to me 1 hour before I gave birth and helped me to keep calm and advised me to listen some mantras which helped me a lot. Thank you soooooo much Meenakshi for your love and care.

iii) Postnatal experience:

After my delivery the very next day I started walking slowly and not lying on bed all the time which helped me to recover quickly.
Manisha Godara

CIty : Pune

• Feedback for the session :

i) how yoga helped you in prenatal/postnatal journey: Yoga made my normal delivery very smooth and easy.

ii) how was I(i.e Meenakshi) in the session: She is very good and professional. She also connects personally with her clients.

iii) how was your delivery/postnatal recovery phase: Delivery was very smooth and easy and postnatal recovery is also very good. I have started taking care of the baby from day 1.

iv) if you are comfortable sending your picture with baby or any prenatal pictures doing yoga pose ( feel free to send along with this message).

Eagerly waiting for your reply 🙏.

Thanks a lot for your time, help and support which you showered on our page.
Pregnancy Yoga Classes Program worldwide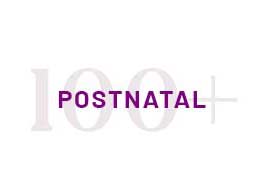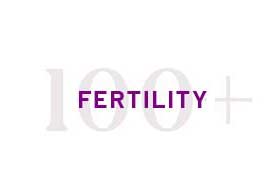 Mon - Fri: 9:00 - 19:00
Closed on Weekends
2/78 Veerchand Niwas, A.D.Marg, Sewri (W), Mumbai-40001, India
Self realization that there's a life inside a life in Pregnancy Often prenatal when they...
Improved chances of natural and healthy delivery